Are you ready for week 2 of the Holiday Survival giveaway? First up, I'd like to congratulate Stephanie E and Shannon A for winning week 1 and the urban antidotes re-energize samples! Your prizes will be in the mail soon so keep an eye out. 
Three weeks remain until Christmas, have you done your holiday shopping yet? Maybe you're done (hah, I'm not!) and already thinking about an outfit to wear and how to style your hair to see family and friends. Get ready for some inspiration and the opportunity to win the product to make it happen. Lets dive into the inspiration.
The Inspiration.
One of my favorite glamourous hairstyles for the holiday season is voluminous tousled curls. Always in style and easily dressed up, this is a favorite not only for the everyday but also for special events.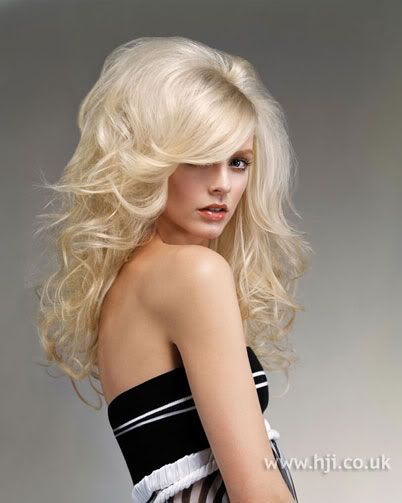 Hair: Gerry Santoro Photo: Mario Gomez 
I'm completely in love this this photo and the perfectly tousled curls. The effortless sweep of the side bang falls perfectly into the curls and yet still looks sophisticated, glam and just a tad bit naughty. Begin by prepping hair with a volumizing shampoo and conditioner (like the Biolage Volumatherapie, smells yummy and works). Once hair is prepped, work in product designed to give all over fullness. I'm digging the Biolage Full-Lift Spray-in Volumizer which also happens to be the prize for week 2 of the Holiday Survival giveaway! Blow dry with a round brush encouraging volume then wrap strands around a 1" curling iron and break up curls with fingers. The photo has some backcombing which I love to do especially when I want to glam it up a bit.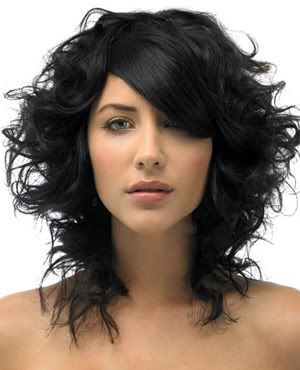 The simplicity and everyday-ness of this look is so versatile how can you help but to love it? While this is a little more daring of a silhouette than the everyday woman may want it's still very wearable. Just like the above photo begin by prepping hair with the correct shampoo and conditioner for what you want to achieve whether it be volume or if you're naturally curly, taming frizz and enhancing curl. Next work the Biolage Full-Lift Spray-in Volumizer all over for all over volume or/also work in right at the root area for concentrated volume. The wheat protein in the Biolage Full-Lift Spray-in Volumizer creates body and lift from root to end while anti-static care leave hair soft and flexible. 

Scarlett Johansson V Magazine 2010
Want volume and lift but not feeling the curls in the last two photos? Try barely there waves life Scarlett Johansson is sporting in the above photo. When wanting an all over volume like Scarlett's you don't necessarily want to jump in with a root boost but rather a product designed to not only be used at the root area but also through midlengths and ends. The key is to use something lightweight that isn't sticky or plastic feeling to have gorgeous movement. To achieve Scarlett's look I'd prep hair (volumizing shampoo and conditioner) then work in the Biolage Full-Lift Spray-in Volumizer (all over) then the Redken Velvet Gelatine to create that airy, bouncy feel to the hair. 
The Goods.
Ready to get glam hair? Ready to get glam hair with a free volumizing product? 
This week's Holiday Survival giveaway prize is one 8.5 oz (full size) bottle of the Biolage Full-Lift Spray-in Volumizer. I love this product for its versatility as well as the results. This is an excellent product for those with fine, limp hair but also has good results with medium/normal hair if you want a bit of a boost. The soy & wheat protein formula improves hair condition as well as helps plump up hair fibers. 


Biolage Full-Lift Spray-in Volumizer
This is the least sticky/stiff volumizing product I have found in a spray form. (My favorite blow dry gel is of course the Redken Velvet Gelatine.) The scent is nice and light, just what you expect from Biolage. I also find this to be a great deal of a product because you don't need a ton to do the job. Overall I give this a 8 1/2 on the marlo does hair review scale. Ready to jump in and get yourself a bottle? Before you drop your cold hard cash why not give it a try and enter to win the giveaway?
(Just to clear things up: this is not a sponsored post, this is my honest opinion with the product and prize bought with my hard earned cash.)
The Giveaway.
Ok, you're sold; sign me up. Here's the logistics to the Holiday Survival week 2 giveaway:
Comment here on the blog and tell me why you want to give the Biolage Full-Lift Spray-in Volume a shot. (Worth 1 entry, must comment here to be eligible to win. Additional entries considered only with blog comment.)
Additional entry option #1: "Like" marlo does hair on facebook and comment on the appropriate post. (Worth 1 additional entry must have blog comment for this entry to count.)
Additional entry option #2: Tweet me (@marlo_does_hair) sometime before December 14th utilizing the hashtag #HolidaySurvival. For each tweet (max 1/day) you will receive an additional entry. (Must comment on blog first, not necessary to complete additional entry option #1 for tweets to be eligible.)
One (1) lucky winner will be picked by random.org next Tuesday December 14th and will be announced on the blog as well as via facebook and twitter. (Are you following me? @marlo_does_hair) Questions on the contest or feedback feel free to email me marlo [at] marlodoeshair.com, tweet me or write on the facebook wall.
Need your hair or nails done? Come see me, Marlo, at my new location in Ypsilanti, MI at Eleven West Salon and Spa. My hours, details and a (salon) service menu are available on the marlo does hair facebook page under the "extended info" tab. I am performing nail services again and currently have a $50 mani-pedi 2 hour Twisted Peppermint special happening! Make sure to follow @marlo_does_hair on Twitter and join in the conversation, live tweeting every Monday during Tabatha's Salon Takeover!
I do not own or claim to own any of the above images. If these are yours and you would like credit, please don't hesitate to email me at marlo [at] marlodoeshair.com and I will immediately give credit.
jamaal-vasquez reblogged this from marlodoeshair
naplesguy likes this
marlodoeshair posted this